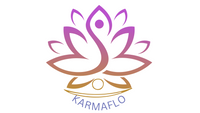 Founded in 2018, KARMA FLO LLC is the answer for hormonal therapy. Hormonal imbalances affect the daily lives of many individuals. Our products are tailored to help bring balance to those imbalances.
Created by Dr. Joe Maniga, who spent over 30 years formulating and manufacturing natural personal care products, supplements and cosmetics.
Serving thousands of individuals world wide KARMA FLO is manufactured within the United States by Specialty Formulations and Manufacturing LLC, an FDA registered facility in Phoenix, Arizona.
OUR FLO
Mission
KARMA FLO seeks to provide natural solutions by bringing balance through hormal therapy for optimal living.
Vision
Our world wide initiative supports underserved communities by donating a portion of all proceeds to non-profit orgainzations such as She Is STEM, INC who strives to strengthen communities in need while supporting the advancement of girls and women in STEM

Ensuring the saftey and quality of our naturally formulated products, KARMA FLO is producced with 97% -100% natural ingredients.